We had a very special day, on June 22, 2002, as we threw a surprise 50th anniversary party for my parents, June and Sid Halpert, on Cape Cod. Many guests and relatives came from as far away as Pennsylvania and Virginia to help celebrate a major milestone for a wonderful marriage.

June & Sid with all 5 grandchildren at the party
June 14th was a big day for the Halpert family. In the morning, Audrey was given a wonderful and special 'Giraffe' award from the community for all her incredible volunteer work for the local school in recent years. That same evening, our son Alex graduated from Woodstock Union High School!

Alex with proud parents Dave and Audrey
Halpert Family at Mindy and Jim's Wedding June 1999
Left to right: Audrey, Caitlin, Dave, June, Jim, Alex, Mindy, Sid, Jack, Janet, Abdou, Jason, Barbara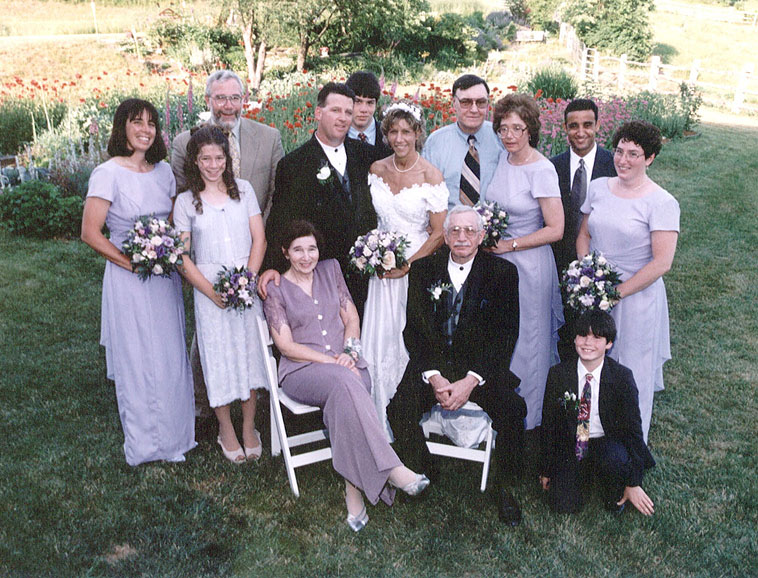 Halpert Family and Friends at Sid's 1996 Retirement Party
Left to right: Carl kurth, Ursala Kurth, Don Maietta, Alex, Barbara, Caitlin, Abdou, Jason, Mindy, Janet, Jack, Audrey, Dave, June, Sid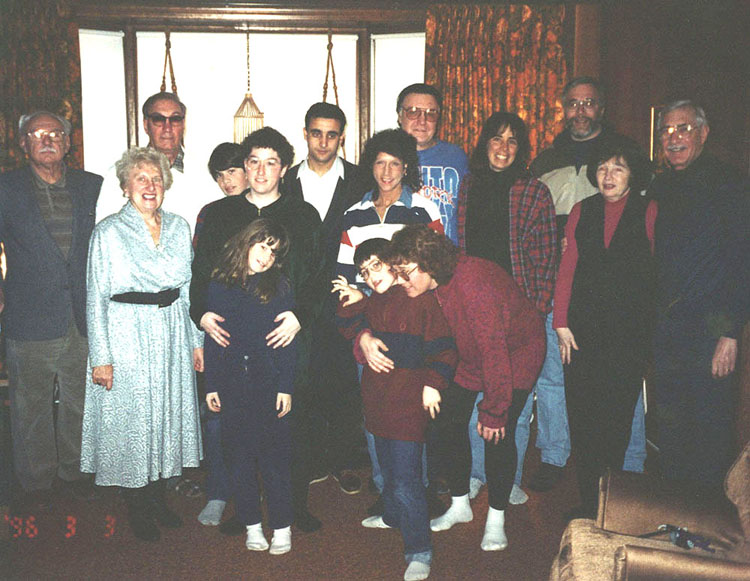 Copyright © 2002, Dave Halpert
Last revised - 03/23/2003