Audrey and Dave traveled to Sedona, Arizona for vacation in late October along with Audrey's sister Ellen and her friend Robert who joined us from their home in Oregon. We all had a wonderful week with some fantastic hiking in some just amazing scenery.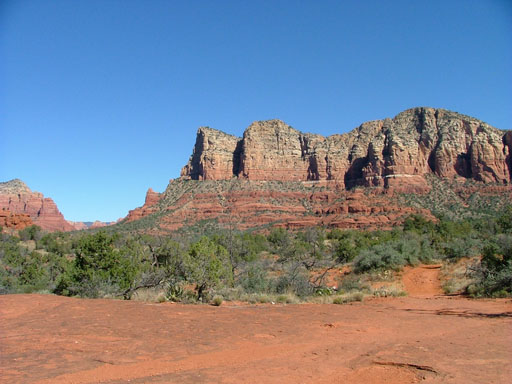 Incredible red rock views abound in Sedona



Ellen, Dave and Audrey at the top of the Boynton Canyon Trail
---
June 16th was another big day for the Halpert family - Caitlin's graduation from Woodstock Union High School. It was a beautiful ceremony in the amphitheatre behind the high school for the 95 graduates and their families of the class of 2006 . Caitlin, as the class valedictorian, gave a wonderful speech and really made her parents very proud. Other family members attending included Audrey's mother Mary Mendoza, Dave's parents June and Sid Halpert, Dave's sister Mindy with her husband Jim Hogan and their 4 year old twins Jesse and Jules, Dave's sister Barbara and Jacques Shatto. Congratulations Caitlin and good luck at Dartmouth in the fall!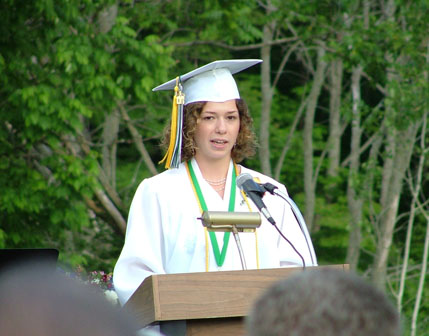 Caitlin giving her Valedictory speech at commencement

Caitlin with her grand-parents June and Sid after graduation
---
The family traveled to Schenectady, New York on June 11th, 2006 to attend Alex's Union College Commencement. After seemingly endless bad weather, the clouds did part in time for a very nice ceremony. Congratulations Alex, we're all so proud!

Alex with classmates Mike and Elliot after graduation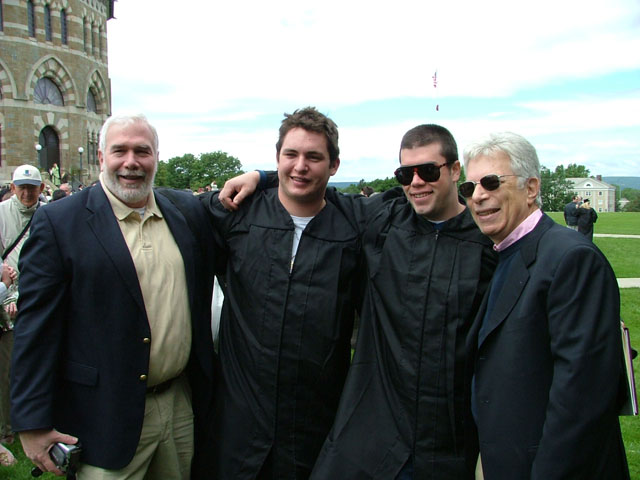 Dave, Elliot Silverstein, Alex and Elliot's dad Martin at commencement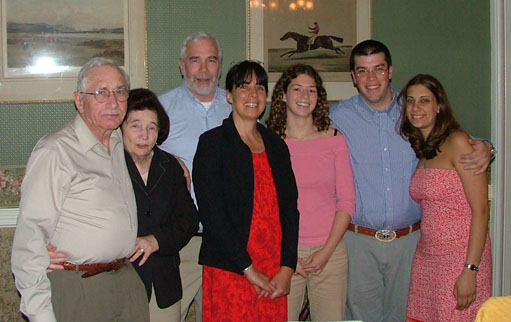 Dinner the night before graduation. Grandparents Sid and June, David, Audrey, Caitlin, Alex and Lauren
Caitlin and her boyfriend, Andre Malerba, attended their final Woodstock Union High School Prom at the Killington Grand Resort on Saturday evening, May 13th. A fine time was had by all despite the driving rain. Only a few weeks until graduation!

Andre & Caitlin just before Prom
---
Audrey and I visited Alex at Union College this past weekend, May 6th, to see his collection of metal sculptures being exhibited as part of Steinmetz Weekend. A few of his pieces are shown below. We think they are all fantastic! He was actually offered $4000 for the Bull (actually a fully functional barbeque grill) but turned it down.